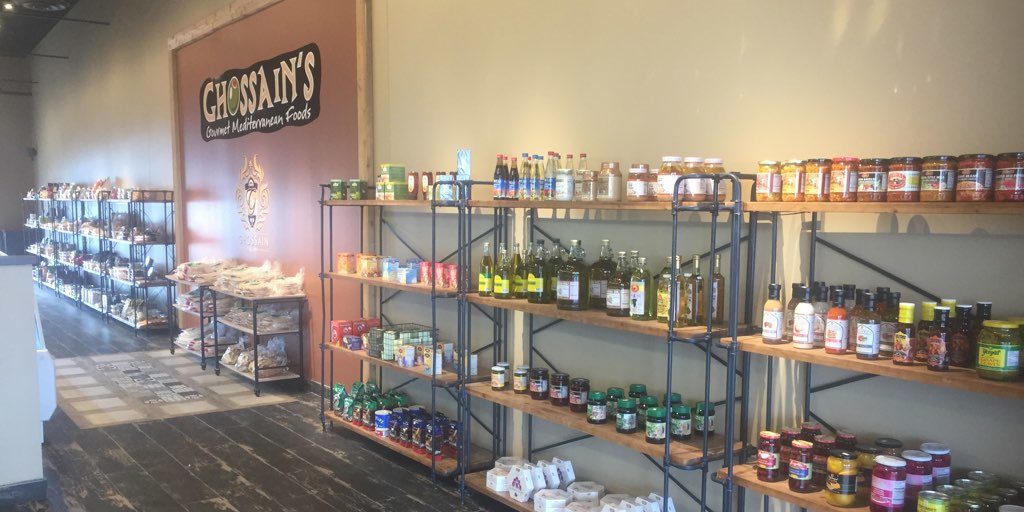 February 16, 2018
Ghossain's Celebrates Grand Opening of Its Newest Location on Rte. 224 in Canfield
Expanded dining area, freshly prepared food items, groceries to be featured
Ghossain's Gourmet Mediterranean Foods continues a 48-year tradition with the Grand Opening of their newest location at 4559 Boardman-Canfield Rd. in Canfield.
The Canfield Ghossain's joins two existing locations in Boardman and Niles. The company was started in 1970 by Joseph Ghossain Sr., who had previously operated Humble's Restaurant in Youngstown. It continued under the operation of his sons Fred and Nick, and Joseph Ghossain Jr. now represents the third generation of the family to own and operate the business.
The new, beautifully decorated location features an expanded café with seating for up to 50 and will be open Monday through Saturday from 10:00 am–6:30 pm. With the exception of wraps and other bread items, which are baked at Ghossain's Boardman location, all food will be prepared on-site in Ghossain's traditional manner — simple, fresh, hand-chopped and with no preservatives.
"The Mediterranean-style diet that has become very popular in recent years and is touted by health professionals is nothing new for us," says Ghossain. "It's what we've been doing from the very beginning. We pride ourselves on choices that are healthful as well as delicious."
In addition to wraps, salads and other fare available for both dine-in and carryout, Ghossain's carries an extensive line of Mediterranean-style grocery items, such as baked goods, beans and grains, spices and sweets. They are also renowned for their catering services.
The new Ghossain's will employ around 15 people, bringing the total number of employees company-wide to approximately 35.